About Lindeberg Spedition
Lindeberg started in 1996 in Växjö, a city in southern Sweden, and is today an established alternative for large and wide transport across all of Europe. We put together specialised solutions for each customer and offer fixed prices and conditions for the transportation.
Our customers send everything from construction machinery to high technology robots, and they understand the advantage of having their products delivered smoothly and safety in a reliable way.
With the help of modern technology, we remain in constant contact with out drivers. In addition, our trailers are equipped with GPS transmitters so it is possible for us to quickly see at any time where your delivery is located. Our customers and drivers can always reach us if something unexpected comes up, even at nighttime and on weekends all year round!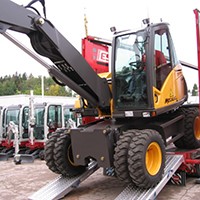 One of our strongest sides is the delivery of tall and wide goods within the trailer's container.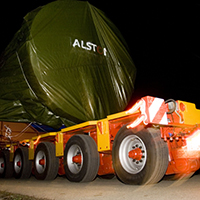 It is increasingly common that many goods require fixed delivery dates, and are not suited to standard delivery times.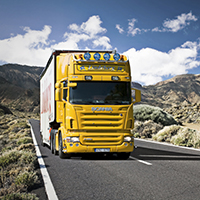 Cross Trading refers to transport tasks which take place between different European countries, but for which the shipping client is often located in Sweden.